新闻发布
新闻发布
2020 CES 参展信息 |CES 2020
2019-11-25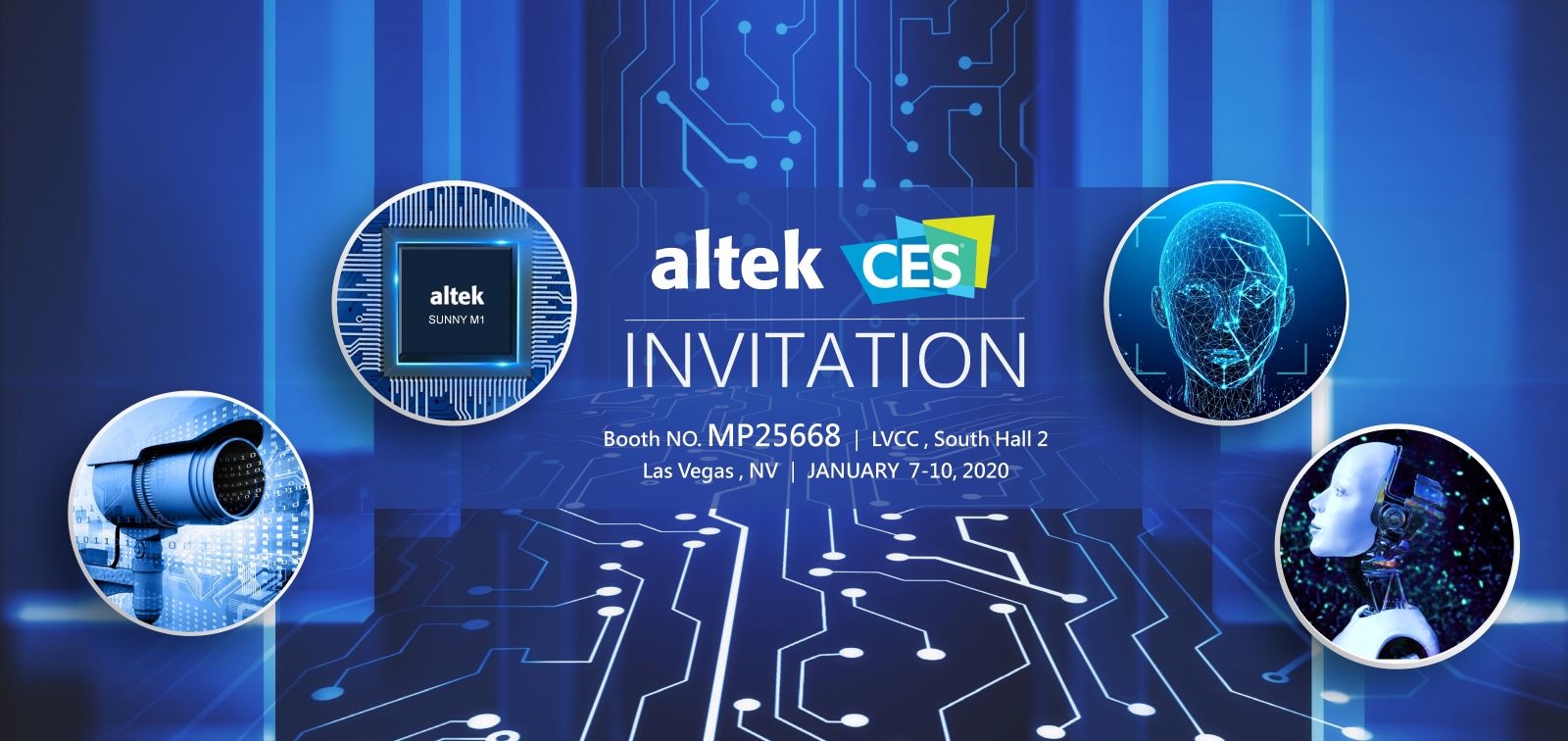 "The Vision AI Company "As the edge vision AI solution provider,Altek Corp. (3059 TT), Altek cordially invites you to join us at CES 2020,one of world's leading consumer technologies shows.
Please come and experience the latest Vision AI solutions suite powered by Altek
'
s AI technology. Altek, a vision AI company presenting the brand-new Vision AI solutions including AI camera, AI Box and 3D Sensing modules in CES2020. Specific to this event, Altek is proud to introduce the world smallest and advanced edge AI companion chip suitable for full range applications with first on stage live demonstration showing off the field leading technology of extremely low power consumption (10mW), extremely high computation power efficient (0.7TOPS) and extremely flexible powered by in house exclusive advance technology.
We will have staff onsite to provide demonstration of our technologies and talk to you about our product offerings.To enhance your experience, we recommend that you consider sharing in advance possible time slots for your visit with your designated contact.We look forward to hosting you at our booth!
Altek will provide a deeper experience at booth
MP25668
in
LVCC, South Hall 2
during CES exhibition.
You are welcome to come and experience.
■ Exhibition Name : Consumer Electronics Show 2020
■ Date of exhibition : January 7-10 , 2020
■ Exhibition Hall : LVCC, South Hall 2 ,Las Vegas , NV
■ Booth No. :
MP 25668
Sincerely
Altek Corporation