News Release
News Release
Altek Semiconductor| X AI Chip ( altek SUNNY M1 ) X Metaverse ( AL6100 )
2021-11-05
Altek Semiconductor| X AI Chip ( altek SUNNY M1 ) X Metaverse ( AL6100 )
Ushering in growth of artificial intelligence (AI), Altek (3059.TW) has transformed into a high-end intelligent imaging solution for the AIoT (Artificial Intelligence Internet of Things) ecosystem in recent years, successfully cooperating with the world's top strategic partners, Implement smart imaging applications including 5G, electric vehicles, laptop, Android smartphones, Metaverse VR/AR/XR wearable devices, logistics robots, and high-end medical endoscopes.
Altek Semiconductor launched the " altek SUNNY M1" AI artificial intelligence chip, which this year won the world's leading personal computer manufacturer HP (NYSE: HPQ) and high-end network equipment manufacturer Cisco (NYSE: CSCO) cooperated to provide top edge AI artificial intelligence imaging solutions; in addition, the 3D sensing technology, which has been cultivated for many years, has also been favored by international manufacturers of global logistics robots and VR/AR/XR wearable devices.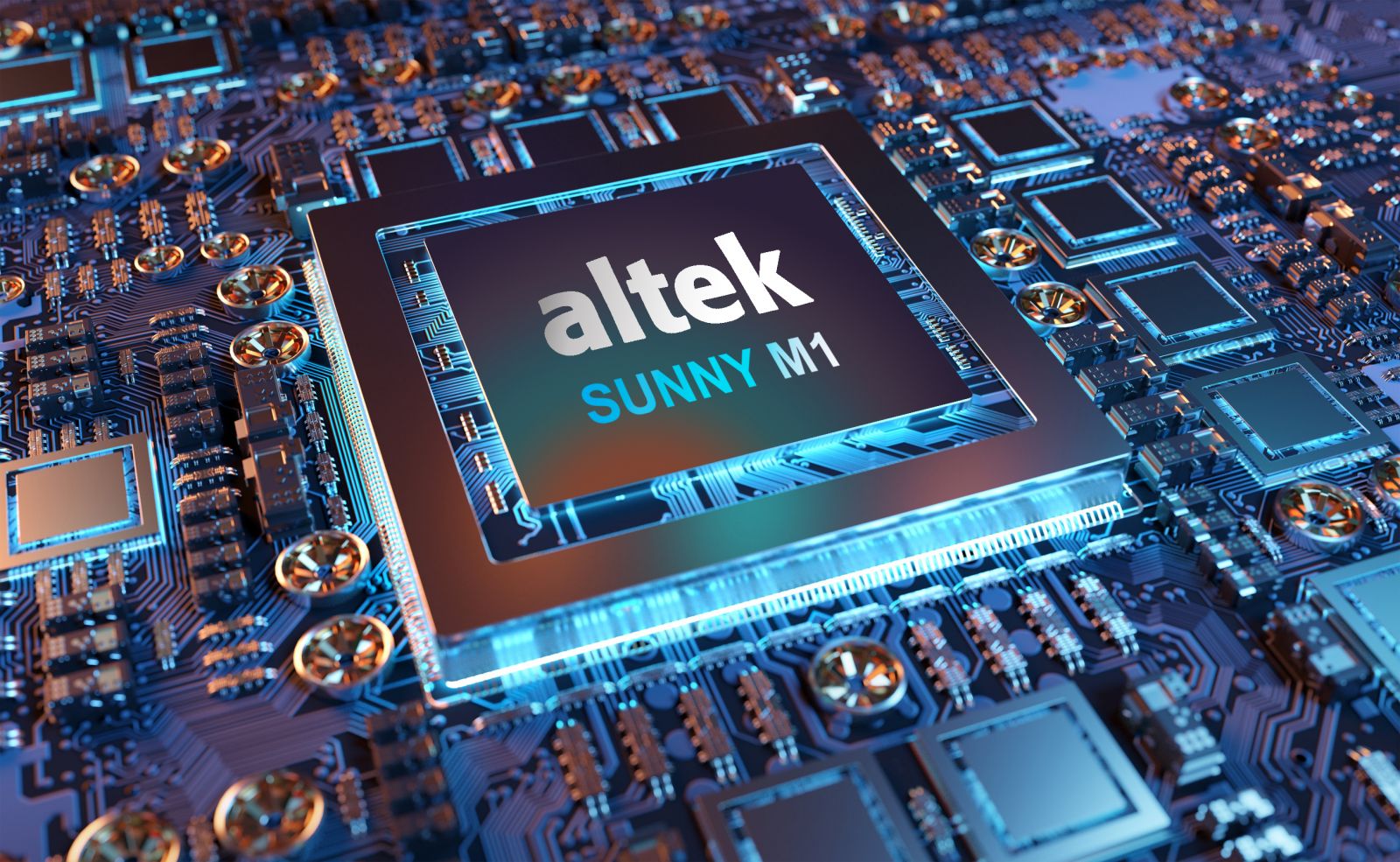 Altek Semiconductor, with the world's leading ISP imaging solutions, has repeatedly been fully adopted by the world's Android flagship mobile phones, and has developed and manufactured AI artificial intelligence low-power chips and 3D sensing depth chips. It has IP and software and hardware integration and nano-chip design can quickly design to meet customer needs. It is one of the few domestic comprehensive vision technology experts with IC design and SOC single-system chip.
AI chip|altek SUNNY M1
Altek Semiconductor's AI vision edge computing solution focuses on a variety of image recognition applications, especially suitable for low-power, offline computing terminal equipment, benefiting from the trend of remote conferences and teaching, assisting the world's leading high-end webcam and flagship laptop customers quickly integrate AI's powerful computing capabilities and excellent energy efficiency.
Altek SUNNY M1 chip uses five major application clients on the AI ​​device side, including: electric vehicle systems, robots, smart phones, personal computers, and security cameras; for smart homes, smart security and smart phones, it has a significant impact on power consumption and space. Highly demanding customers bring ultra-low power consumption and AI edge computing technology and system solution integration services, as well as customized AI imaging solutions with excellent cost-effectiveness.
Metaverse 3D sensing|AL6100 depth chip
After Facebook changed its name to Meta, it symbolized the official opening of Metaverse's business opportunities, and major IC design factories have also invested in the Metaverse market. Among them, Altek (3059)'s polycrystalline semiconductor IC design was earlier based on AL6100 depth chips. Provide international virtual reality headset manufacturers with VR/AR technology to cut into the meta universe supply chain.
Altek used to mainly ship DSC digital camera imaging chip ICs. In recent years, its operations have gradually shifted to automotive lenses. With the gradual growth of VR/AR market demand in recent years, its Altek Semiconductor also uses AL6100 Depth chips have entered the VR/AR lens supply chain, and their performance in the ISP image processing chip market is also very impressive. In recent years, AI technology has been introduced in the image processing chips, and there will be a chance to enter the metaverse market with the power of the group.
About Altek
Established in 1996, Altek has engaged in imaging field for more than 25 years, Core technology of Altek is vision technology, in house vision chip and algorithm which can be integrated completely to provide one stop Vision AI solution from hardware manufacturing. Our fields of application span to IoT, smart automotive, medical imaging, 3D sensing and AI chips technology. For more information, please visit : http://www.altek.com.tw/en-global/home

Media Relations Contact:
Nicole Chen +886-2-87516620